Promote The New Auto-Webinar Platform WebinarKit & Earn Up To $483 In Commissions
Join Us On August 2nd To Promote A Spectacular Automated Webinar Software By Proven Product Vendors, Ryan Phillips & Stefan Ciancio


All Rights Reserved By WebinarKit
FROM THE SAME VENDORS THAT BROUGHT YOU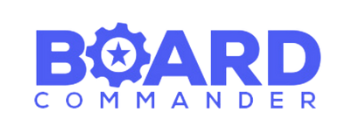 I just want to say how happy I am with WebinarKit.  It's very easy to use and straight forward for a newbie like myself.

I bought this software and I'm super impressed.  What I love most is the fact it's so easy to use!

"WebinarKit Is Fantastic"
WebinarKit is fantastic, I can't believe it's a flat fee and not a monthly fee - great opportunity. 

"It Has All The Features"
I was a little skeptical because it is less expensive than the other softwares. But to my surprise, it has all the features ...I would say 100% get it!

"Affordable, Reliable, And Functional"
It really is the first automated webinar platform that is affordable, reliable, and functional.

"I've Recommended It To Several Friends"
I definitely recommend WebinarKit, I've recommended it to several friends - it fits right into my business.

Numbers That Seal The Deal
Used and trusted by over 10,000 entrepreneurs and businesses
25,551 webinar funnels have been created with WebinarKit to date
Over 100,000 webinar sessions have been seamlessly ran on the platform
Create Automated Webinar Funnels In Minutes.
We have a $10,000+ JV cash contest with a 1st place prize paying out $5,000
Over $10,000 In JV Prizes
Over 100,000 webinar sessions have been ran on WebinarKit over the last 2 years
Proven 2 Year Track Record
We launch at 11:00 am ET/NY on Tuesday August 2nd and close on Friday August 5th at 23:59 pm ET/NY
Launching Tuesday August 2nd
We've spent over $1,000,000 in ads over the last 2 years perfecting this funnel
Funnel Tested With $1M+ In FB Ads
Why Should You Promote WebinarKit?
WebinarKit is a proven product used and trusted by over 10,000 businesses.
Create automated & like-live webinar funnels in minutes
Tested with over $1M in adspend with Facebook ads
We've been launching high quality softwares since 2016
Over 100,000 webinars have seemlessly ran on WebinarKit
The top 3 affiliates will get a guaranteed promotion  
Need Something?
Get In Touch.